SoNonyeBeauty
Regular price
Sale price
$9.88
Unit price
per
Sale
Sold out
Milk tea! 
Coffee  scented 

Why Our Glosses?
Heres why! Our glosses are vegan & cruelty free! All glosses are hydrating and long-lasting. Our formula allows our glosses to be buildable as well!
 Ingredients
Versagel, Coconut Oil, pigments & flavoring oils MAY vary depending on the gloss.
Not Edible FOR EXTERNAL USE ONLY
RETURN POLICY

We don't accept returns or exchanges due to the nature of our products and sanitary issues. All sales are final 

 

If your product arrives damaged you have 2 days from the delivered date to submit photo evidence to info@sononyebeauty.com 

We will replace the damaged products but you have to cover the shipping costs. 
PROCESSING TIME

Our processing time is 7-14 business days. Processing times do not include weekends or holidays.
View full details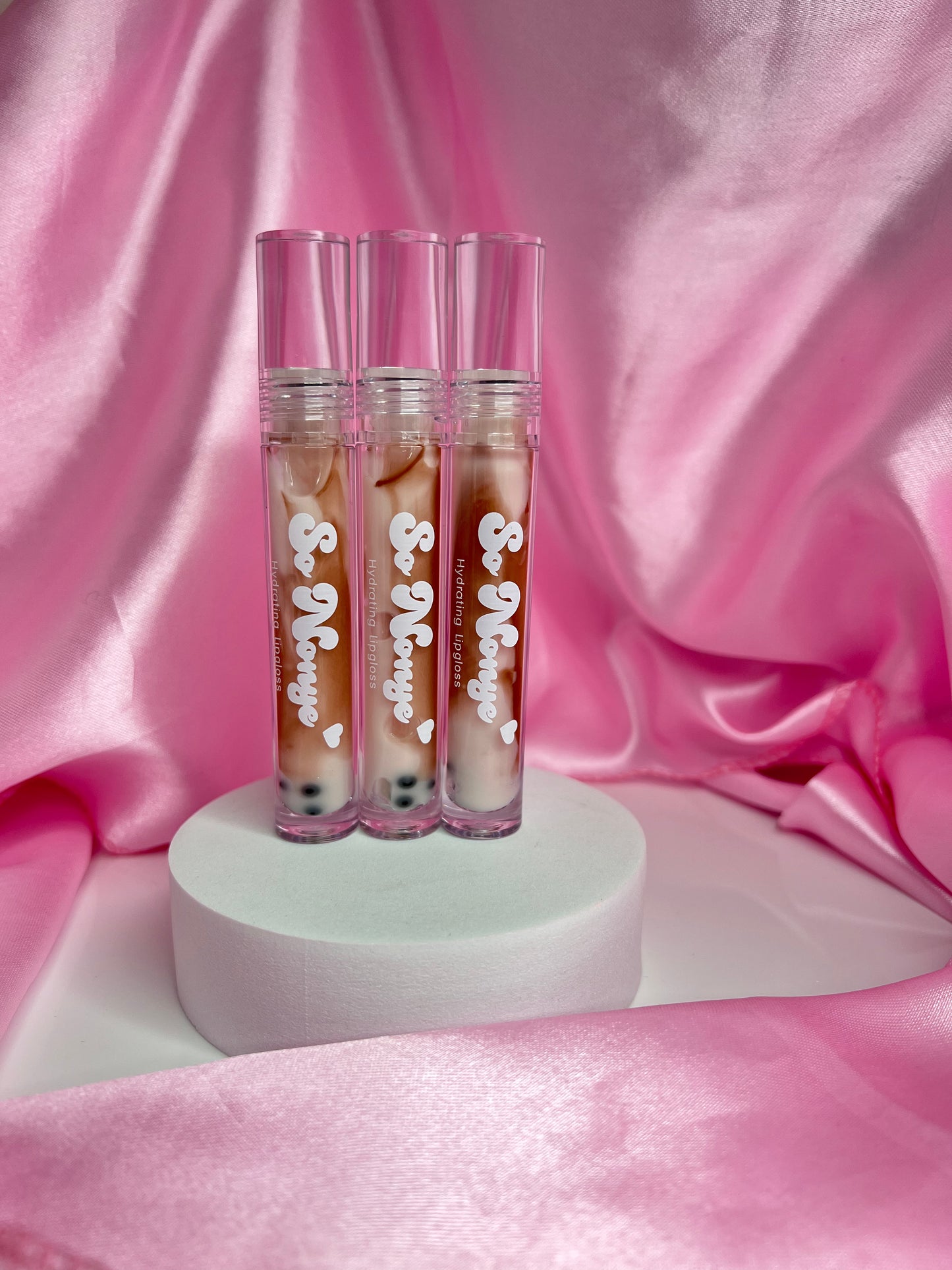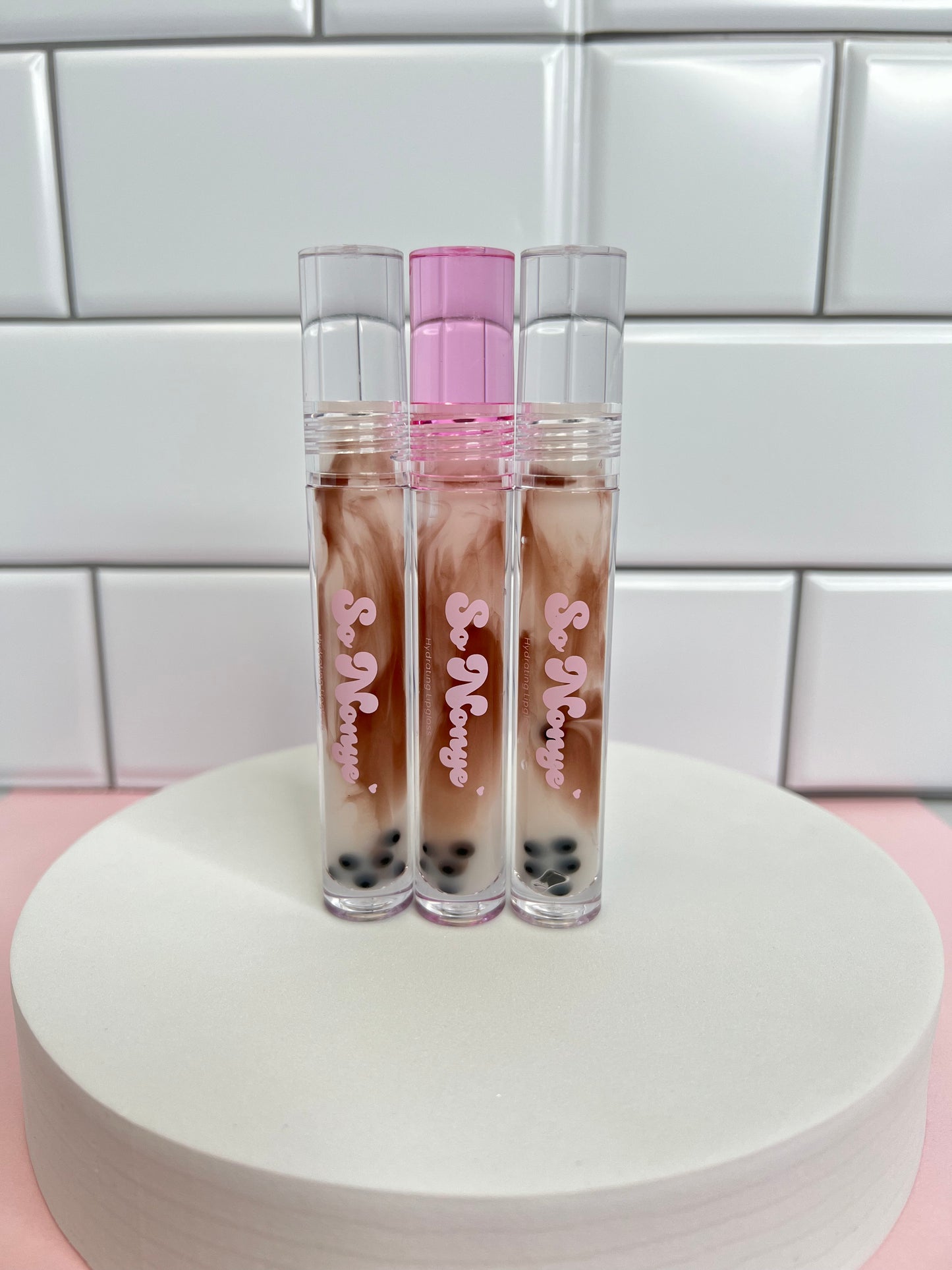 Guaranteed Customer
Hii, my name is Jeramie and I'm from Puerto Rico🇵🇷😊🤙🏼
I didn't know where the message would get to you with assurance, but I chose to email you and I really want to let you know that I'm so happy with the glosses that I got, which where Milk Tea🧋, Boba Mangonada🥭, Cereal Milk🥛💕 and Strawberry Boba🍓. I'm so impressed by the spot-on smell, how good the gloss feels on the lips and how much I love the cute-pink packaging☺️💕.
I opened my package today at work and my female coworkers were curious as to what I got, I showed them the lipglosses and they were shocked by how good they are. They loved the smell and cute packaging, even one of the girl's mom visited her at work and we stumbled upon the topic of cosmetics and showed her the glosses and she was also shocked by how good the glosses really are. I loved their reactions and they wanted to know the name of the website, I obviously told them your TikTok, Instagram and Website😊💕💕✨
Also my mom and sister also loved the glosses that I got and also want to buy some specific glosses hehe😊✨. I will be buying again real soon and I hope you receive this email.
I wish you all the success in the world so that your business keeps thriving😊💖💪🏼
love it <3
i love love love the products i received. i ordered the birthday cake lip scrub which was so cute and i've used it ever since i've gotten it. i also got the boba tea gloss and it literally smells amazing.
Obsessed!!
I am obsessed with this gloss! First of all it's adorableee and very moisturizing. It also smells amazing and does not feel sticky at all. I definitely recommend :)
So cute ! It arrived very quickly! I absolutely love it! I wear it everyday now